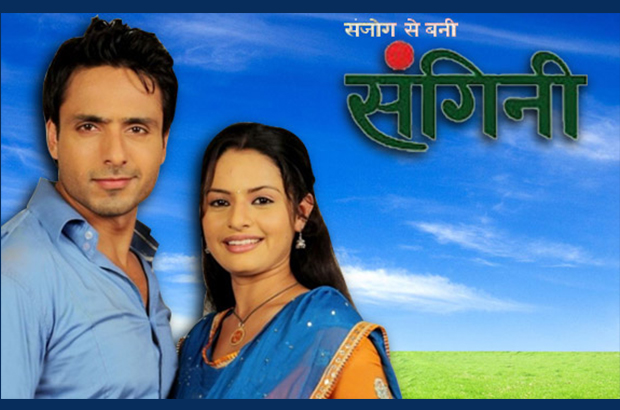 Sanjog Se Bani Sangini
Sanjog Se Bani Sangini is an Indian television series based on the love story of Gauri and Rudra and how these incomplete people complete each other. The series premiered on Zee TV on 16 August 2010 and ended on 2 June 2011.
Sanjog Se Bani Sangini is the story of Gauri and Rudra — how they meet each other and fall in love.
Gauri (Binny Sharma) is gentle and modest, yet brave. She handles her household responsibilities, belying the convention that only males are the providers. Her life takes a dramatic turn when one day a young man, Rudra (Mohammed Iqbal Khan), rams his car into her shop and destroys her means of livelihood. From that moment onwards, Gauri and Rudra's destinies cross. First they are strangers but, eventually, circumstances bring them together as best friends. Gauri is trying to help Rudra marry Pihu (Additi Gupta), the love of his life. Pihu and Rudra had a fight, and she ended their relationship. Pihu ends up marrying Abhay (Raunaq Ahuja), a doctor, because of her ego and wish to show Rudra she doesn't need him. Gauri (who has started to fall in love with Rudra) helps him out of depression. Day by day, Rudra is becoming closer to Gauri and Pihu cannot accept that. Abhay is very disturbed because he sees that Pihu hasn't forgotten Rudra...